images Wedding rings on bud of dahlia
Stamps: Wedding Rings by Kitchen Sink Stamps
Political Science for Dummies



DEMOCRAT
You have two cows.
Your neighbor has none.
You feel guilty for being successful.

You push for higher taxes so the government can provide cows for everyone.

REPUBLICAN
You have two cows.
Your neighbor has none.
So?

SOCIALIST
You have two cows.
The government takes one and gives it to your neighbor.
You form a cooperative to tell him how to manage his cow.

COMMUNIST
You have two cows.
The government seizes both and provides you with milk.
You wait in line for hours to get it.
It is expensive and sour.

CAPITALISM, AMERICAN STYLE
You have two cows.
You sell one, buy a bull, and build a herd of cows.

BUREAUCRACY, AMERICAN STYLE
You have two cows.
Under the new farm program the government pays you to shoot one, milk the other, and then pours the milk down the drain.

AMERICAN CORPORATION
You have two cows.
You sell one, lease it back to yourself and do an IPO on the 2nd one.
You force the two cows to produce the milk of four cows. You are surprised when one cow drops dead. You spin an announcement to the analysts stating you have downsized and are reducing expenses.
Your stock goes up.

FRENCH CORPORATION
You have two cows.
You go on strike because you want three cows.
You go to lunch and drink wine.
Life is good.

JAPANESE CORPORATION
You have two cows.
You redesign them so they are one-tenth the size of an ordinary cow and produce twenty times the milk.
They learn to travel on unbelievably crowded trains.
Most are at the top of their class at cow school.

GERMAN CORPORATION
You have two cows.
You engineer them so they are all blond, drink lots of beer, give excellent quality milk, and run a hundred miles an hour.
Unfortunately they also demand 13 weeks of vacation per year.

ITALIAN CORPORATION
You have two cows but you don't know where they are.
You break for lunch.
Life is good.

RUSSIAN CORPORATION
You have two cows.
You have some vodka.
You count them and learn you have five cows.
You have some more vodka.
You count them again and learn you have 42 cows.
The Mafia shows up and takes over however many cows you really have.

TALIBAN CORPORATION
You have all the cows in Afghanistan , which are two.
You don't milk them because you cannot touch any creature's private parts.
You get a $40 million grant from the US government to find alternatives to milk production but use the money to buy weapons.

IRAQI CORPORATION
You have two cows.
They go into hiding.
They send radio tapes of their mooing.

POLISH CORPORATION
You have two bulls.
Employees are regularly maimed and killed attempting to milk them.

BELGIAN CORPORATION
You have one cow.
The cow is schizophrenic.
Sometimes the cow thinks he's French, other times he's Flemish.
The Flemish cow won't share with the French cow.
The French cow wants control of the Flemish cow's milk.
The cow asks permission to be cut in half.
The cow dies happy.

FLORIDA CORPORATION
You have a black cow and a brown cow.
Everyone votes for the best looking one.
Some of the people who actually like the brown one best accidentally vote for the black one.
Some people vote for both.
Some people vote for neither.
Some people can't figure out how to vote at all.
Finally, a bunch of guys from out-of-state tell you which one you think is the best-looking cow.

CALIFORNIA CORPORATION
You have millions of cows.
They make real California cheese.
Only five speak English.
Most are illegal.
Arnold likes the ones with the big udders.
---
wallpaper Stamps: Wedding Rings by Kitchen Sink Stamps
a pair of plastic wedding rings and a personalised receipt to newlyweds.
And according to your theory, renting is a better investment? Throwing your money away is a good investment to you? Then I don't think we are on the same page.

There are many homeowners who are underwater but not foreclosed. That does not make it a good investment. All I'm pointing out is unless your property's rent covers your monthly mortgage+property tax+insurance+maintenance and upkeep it can not be called a good investment. You should have positive (at least non negative) cash flow out of your rental properties. Is this a general case? I think not. At least in my area I'm 100% sure rent does not cover mortgage and the difference between the two is significant.

If you have a negative cash flow on your rental properties then the only thing you are betting on is price appreciation of your properties (above inflation) in future which is speculation again.
---
These are our wedding rings.
My employer back in 2001 and 2002 did not pay me in a consistent way..I was paid once in every three months during the time I was in bench. I have the W2 returns from those two years which shows average income of only 29K. However I had valid visa status and h1b approval from my employer as well as employment verification letter from them. Now i am with a new employer since 2003 and do not have any problems with them and get paid regularly. After reading manub's post I am also worried if my I485 will be denied whenever I apply for it... or is there somethings I can take care of before? It is not my fault that the employer did not pay me consistently - right?

There are some serious issues here.

You got 29k salary for 2 years and still maintain that you had valid status for these 2 years.

I suggest you consult a good attorney.

______________________________
Not a legal advice.
---
2011 a pair of plastic wedding rings and a personalised receipt to newlyweds.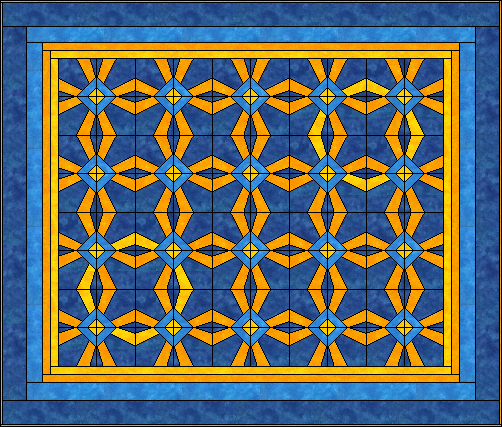 Wedding Rings
unitednations
08-08 04:33 PM
UnitedNations - You are simply amazing..I admire ur courage and feel more confident now. I think this thread has invaludable information so that people will be careful before giving any wrong information to USCIS and geting into to trouble later on.

Question-
--------------------
Whtz if some does not have pay stubs after filing I-485..Is that a problem atall? Does uscis check only for the records until I-485 is filed. Please let me know. Also can I work as an individual contractor on W-2?

Actually; I didn't think it was courageous at all. I had to practice what I preach.

One of the reasons they ask for tax returns, w2's is they want to assess your intentions; if tax returns, etc. , is out of line with offered wage then it can make them think that it is not believable you will be doing that job once greencard gets approved.

Once 485 is filed; you are in a period of authorized stay. At that point; you can sit around and do nothing; switch jobs, etc.; However; to keep working you need to have authorization (ie., EAD card if you don't hold H-1b).

I didn't prepare my personal tax returns on purpose because uscis could have assessed my intentions differently. When I asked him why he wanted to see the tax returns for 2005 and 2006; even though I have unrestricted employment and I can do nothing if I please; he responded it was to assess intention. Since he saw I was self employed; if my tax returns were out of line with the offered job I was going to take upon greencard approval then they may not believe it.

Now; I didn't give him any financial data for 2005 and 2006. Although this is legal; if I was going to port to self employment then he could have assessed whether I was going to become a public charge or how I was living in 2005 and 2006. I had all my financial documents (ie., bank balances, brokerage account); just in case he went down this road.

he didn't but just in case he wanted to; I was ready for it.
---
more...
Stamps: Honey Bunny, Wedding Couple and Wedding Rings by Kitchen Sink Stamps
bondgoli007
01-06 04:03 PM
Another muslim hater who justify organized crime and killing and support the killing of innocent school kids and civilians.

Hiding behind civilians and schools and mosques???? Don't you hear the same lie again and again year over year? If Hamas is using school kids as thier shield, then how do you think Palestenian people have elected the same people who cause their kids death rule their country?

Don't you think?
Refugee Now,

I believe the thinking needs to be done by the moderate muslims like yourself all over the world. Do you agree that Hamas is a terrorist outfit? Do you agree that no good can come with them as the decision makers in Palestine? Do you agree that by NOT re electing Mahmoud Abbas and the Fatah party, the people gave mandate to a outfit (Hamas) that was seeking the end of the ceasefire with Israel?

How comel you stand quite when the terrorists all over the world most of them who cite Islam or the defense of Islam as a reason to cause havoc and terror? It is clear you can have a strong voice when protesting the tragedies like in Gaza, how come the same voice is missing when the perpetrators are Islamic like in the case of Mumbai?

I whole heartedly join you in bemoaning the human loss in this conflict and pray for peace.
---
Stamps: Sweetheart Roses and Wedding Rings by Kitchen Sink Stamps
We need to send that message clearly and forcibly to the world. The Clear message is " Nukes dont impact our options. The decision to go to war or not is not impacted by the presence or absence of nukes"

Why do you want to involve the world in a matter between Pakistan and India?
I see what you are saying. But I don't think I agree with you.
The world probably doesn't give much of a damn about it. At the end of the day, a few million nuked and dead Pakistanis and Indians are not going to be the West's headache. They will be the headache for India and Pakistan. So, nukes DO impact the options.


As to your second question, you never know. To be honest, I dont know...Musharraf started Kargil and they did not acknowledge even dead Pakistan soldiers. Sharif went to US and pleaded Clinton to stop the war.

I do believe ISI's footprint is there. ISI is built on the image of CIA during cold war. They are a pretty powerful bunch with one complete victory ( against Soviets) and two successful (atleast so far) distruptive operations in Afghanistan and Kashmir. Without the big brother ISI watching, these jihadists can not move around. But I do give the benefit of doubt to Zardari's govt. The poor guy has just lost his wife. He might not have signed off on this ops.
Thanks for your honesty.
There was an entire non-state machinery that was built to fight the Soviets and to fight India. But the problem is, you can't dismantle it instantly.
And this machinery is now fighting against the government in Pakistan. Remember Benazir's assassination this time last year? Do you recall the multiple assassination attempts on Musharraf? And officers of the army were behind those.

So, if ISI is behind Bombay, I struggle to understand what it would gain from provoking India.

The 'machinery''s motives I can understand. They are being pursued by Pakistan army and NATO forces, and by provoking India and starting a conflict on the eastern border, they would divert Pakistan army and get some relief. Plus, the more chaos in Pakistan, the better it is for them.
---
more...
We offer rings for sale online. Buy rings online today in various quantities
Pappu, if u put in cable news network and state = Georgia...it will pull up 15 records of h1b applications made by CNN in 2005. maybe someone needs to tell dobbs that. 9 H1 B for fox
---
2010 These are our wedding rings.
Wedding rings on bud of dahlia
EB3-I..please print the attached word doc and sign and mail it to Department of state..this week

Moderator could you makes this Sticky please



Sorry .. I don't understand ... You are complaining to DOS for USCIS and DOL discrepancies ? They don't care ..different departments really..

Had they cared July fiasco wouldn't have happened...
---
more...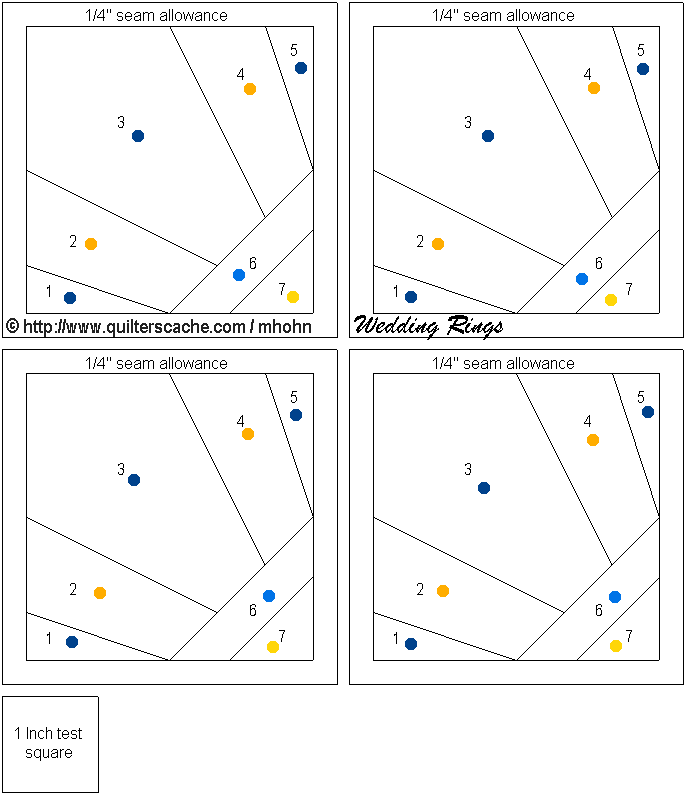 Wedding Rings
The traditional way to solve the I485 retrogression is to find a way to slow down or completely stop PERM and I140 for a decade. I am sure DOS, USCIS and DOL should be working together on this for a few years. Last time they did this was when they introduced PERM and premium processing for I140.
To all my brothers and sisters who are waiting for their GC since years, please do not forget that there is a silver lining to every dark cloud. Only time can reveal what that silver lining is.
Most of us know how problems are resolved these days by shifiting it from one area to another until some day everything breaks or things get resolved by itself. None of the agency mentioned above thinks or works any different. So be patient and beleive that there a silver lining to all this. Peace, joy, pain, sorrow and happiness are all passing things in life.
---
hair Wedding Rings
Wedding Rings
nogc_noproblem
08-05 12:51 PM
A blonde was mowing her lawn when she accidentally cut off the tail of her cat...

which was hiding in the grass. She rushed her, along with the tail to the local Walmart.

Why Walmart???

Walmart is the largest retailer in the world!
---
more...
E.E. ROBBINS - Engagement and Wedding Rings - Our Blog
House...forget it......


It will never reach those highs again...

In US..RE is done.

Not 485...look at the number of foreclosures.....and inflation.....

untill the war is over...forget...

I saw a news article that says Bangalore real estate is down 20% this year. And another one that says Delhi is down 20%. What happened in India is also a part ponzi scheme. All the NRIs buying at whatever prices. How can any local guy afford at those prices:confused: Unless inflation goes sky high and wages multiplying to catch up with the inflation.
If I buy a flat in Bangalore at 50 lakhs and expect 15 thousand for the rent, it comes to 2 lakhs approx. a year return. If I do a fixed deposit in the bank at 10% interest, I get 5 lakhs return. I can rent for 15 thousand and invest the 3 lakhs back into a fixed deposit. Over the years, flats depriciate and in 20-25 years it will be close to valued at nothing. Where as a wise investment in the bank would have multiplyied by 4 times. :(
---
hot Stamps: Honey Bunny, Wedding Couple and Wedding Rings by Kitchen Sink Stamps
Wedding Rings (Set)
Dude - If you have issues, then fight for 50,000 Green Cards that USA gives away every year through a lottery. Why Indians are not eligible for that? Do you know that more than 80% of green cards are given based on family relations? They get green card just because their relative is a US citizen? Is it fair? Why an Indian/Chinesse graduate from Stanford should wait 6-10 years where someone is getting green card because his distant uncle (They do not remember when they met last time) is a naturalized US citizen? Even worse, fight against those scams where a non immigrant marries a US citizen for just getting green cards. Flight for those who have seen Backlog Reduction/Elimination days.....

Out of all these causes, you got EB2/EB3 interfile cause? Shame on you! Please stop saying that you are from IIT. I have done B Tech from IIT and I do not remember that system producing garbage like you!
---
more...
house Since 1959, your hometown jewelry store for Diamonds, Wedding Rings,
Wedding Ring
USDream2Dust
06-06 10:24 PM
Yourself? or people who already bought houses or are planniing to buy houses.

Anyway. No offense but there are choices in life.

1. Work for small company or big company.
2. Job or do business
3. Use AC21 or not
4. Do contracting or full time
5. Come to US or stay in your country.
6. Buy house before GC or not
7. Invest in stock vs Money Market
.
.
blah blah and blah

We all make choices and take chances. It is called Risk. If you take Risk you have rewards. If you don't take Risk no rewards.

Everybody who bought house including me are shaken by current market. Having said so, I would never even think twice to repeat the same thing again in today's market. If I have another 10% downpayment, I would buy another house and may be give on rent and become landlord. Any way that is me.


The point is we all take risks in one way or other and sometimes we win sometimes not. But here is something that keeps me going. That is RISK. Life would be boring playing safe. So do what is right for you. Even if that means spending 2x rent.

Any way. Good analysis.

Thanks,
USDream2Dust
---
tattoo Stamps: Sweetheart Roses and Wedding Rings by Kitchen Sink Stamps
Buy cheap 6mm tungsten wedding ring fashion jewelry now!
The world is more worried about Militants getting their hands on Nukes and has some confidence in India's caution. Madeline Albright recently said pakistan is like a migraine for the world. How many times we have seen stories where leaders after leader, strategists after strategists express concerns that Militants may get the nuke trigger.
I believe the world has a stake in neutralizing Pak's Nukes. Do you believe the Nukes are partially controlled by US at present? Or is it Zardari who has the complete control?
I am ambivalent about eliminating Pakistan's nuclear program. On the one hand, you are right that nukes in the hands of militants is a scary scenario. (Ironically, you increase the probability of the nukes falling into wrong hands by having a destabilizing war between Pakistan and India.)
But then equally scary is a defenseless Pakistan against India. Atleast, thats our perception.
I don't know who all controls the nukes. The army is certainly one part of it.
---
more...
pictures We offer rings for sale online. Buy rings online today in various quantities
Wedding Rings, and Love Birds by Kitchen Sink Stamps
Lou Dobbs at CNN is doing a quick vote to justify his oppinions against amnesty. So far, the majority of the vote is "against" rather than "for". I myself am not a big fan of the proposal becauses it deminishes efforts put in by legal immigrats like ourselves but regardless consider it necessary for us to support as it currently is the only bill alive including retrogression relief along with amnesty.

Media generates publicity by twisting a small fraction of reality. Imagine what Lou would say if he gets a unanimous vote against amnesty. I am sure he will make the best of it to promote negativism towards any relief efforts regardless of it being amnesty or retrogression relief. Please go to the URL below and cast your support vote!

Question: Do you believe Congress should first demand that our borders and ports be secured before taking up immigration reform?


http://www.cnn.com/CNN/Programs/lou.dobbs.tonight/
---
dresses Wedding Rings (Set)
This photo belongs to. magerleagues#39; photostream (12453) middot; Wedding
Why is tax benefits such an issue:confused:. It is after all tax on interest, not on the principle. It declines every year and probably worth nothing in 10 years? For every 100K you borrow you are charged an interest of 100K for a typical loan. Rents are cheap compared to the owning a home. This is why home prices are falling. Until they reach equilibrium, housing will continue to fall. Assuming the difference is 1000$, if you rent for 7 years you will be saving 80K(approximately)- which means you pay a bigger downpayment and hence saving 80K in interest.
All these calculations are done assuming that the home price stays flat. If it falls, you gain additionally by how much if falls. Plus there is insurance, property tax.

Again, it may not be applicable to ur situation.

in my case, i am paying $400 in equity and $300 in tax deduction so i am paying effectively $1300 .(My mortgage is $2k, includes eveything(Insurace,HOA).In $1300, i can get 1-2 bedroom in DC Metro area depending upon location.
Yes, over a period of time tax benefits decreases but equity increases. so i stay , and after 10 years i will be paying $800 evey month towards principal.

now depend upon when i sell , if i sell and price is same as when i bought, only advantage i have i enjoyed 3 bedroom instead of 1-2 which may not be needed depending upon family size/need.

If i would have bought in 2006 (peak time) calculation is different and i may be loosing $200-300 per month based upon interest rate. (Currenlt i am on 5.25% 30 year fixed) .

Another big factor is interest rate. if you buy house (when it is has bottom) you may end paying same if interest rate is high. that's why i think it is best time to buy since interest rate is low and housing is slow and good inventory.

Location..Location.. Location...is most important thing.
worst hit market are ohio,michigan because Big 3 automakers are suffereing.

more you stay in house ..7 , 10 or 15 years. Your equity build faster.

Best use i think i was able to do.. took out a equity loan which is now 6% and paid my ICICI loan(house in india) which was averaging 12-13%.

but again if i have to sell now ..then i am sure i will loose money because it will not sell.

Some of my frnd bought house in $800K in DC metro. yes they lost 20% big amount ...but there main worry is cash flow. You need dual income all the time to pay mortgage.

My only advise is always limit ur mortgage to one salary. it may means that you have to commute longer, may be remote area.

Media is the one who created the hype & and also they are paritally responsible for downturn.
---
more...
makeup Wedding Rings
Since 1959, your hometown jewelry store for Diamonds, Wedding Rings,
I feel the mood getting a little lighter here and about time. What happened in Mumbia was dastardly and the responsible gotta pay. Lets keep the pressure and focus on it.

What I dislike though is the attempt by extremists to generalize a group of people to make them less humane and easy for the other group to kill them or worse ethnic cleansing. The point you mentioned is very often quoted to scare/anger the majority. The muslims have been guilty of been easily misled too so this is not unique to hindus.

Amen to the end of terrorism but India is way ahead of its neighbors. I do not even wish to compare us to our neighbors though I hope they wake up and get their act together

I am sure that once muslim community or for that matter any community prospers the radicalism reduces. Unfortunately the religious muslim leaders dont want the community to get educated, prosper and westernized because than they would loose control..its precisely for this reason that the religious leaders of this community have for centuries scared the followers of the community with gods wrath if they changed. The Muslim religion has to become progressive and moderate.

About the terrorism was thinking what options does India have to fight against this. Yes military action definitely is an option but it does more harm to India than to Pakistan. Attacking Pakistan, India has a lot to loose while Pakistan has nothing loose. It would make Pakistan from a failing state to a failed state, but would put India years behind as far as economy is concerned and create the biggest headache for India for decades to come. A military confrontation and weakening of Pakistan's military establishment would let Pakistan slip fully into the hands of Religious fanatics and produce million more terrorist who will be a long-term headache for India.

If one back goes back in the history, Pakistan has lost a lot more than India in the last three wars, and that is the only reason why the establishment in Pakistan including the Military has preferred encouraging and sponsoring cross border terrorism which is of very little cost to Pakistan but a constant headache to India. India has lost more from these terrorist attacks including Kargil war than they would if they had gone through a one time direct confrontation. I personally feel that if India does decide to go in for a military confrontation it has to be long term strategy to occupy the country and wipe out terrorism and help to nurture the economy so that prosperity and wealth creation takes a front seat and religion moves low in the peoples priority. In fact if Pakistan can ever have a strong economy and strong democracy, I am sure the country will move towards a moderate religious society. Lets face it, man is a very selfish being, it will never put its personal prosperity at stake for a larger cause even it that happens to be religion. An example of this is the Middle East Kingdom where the monarchs including the common folk is very possessive about personal wealth and will go to any extent to preserve it.

The only way this can ever happen is by a willing global coalition, which is ready to be there for a long haul and not by India alone. If India did do a quick military action and left the country, Pakistan would move to become another Afghanistan creating the biggest headache for India for decades and decades to come and effectively dragging Indian economy and prosperity.

Its sad that India let this headache linger on for so long, had it taken remedial action by taking control of complete kashmir and installing a pro Indian govt in 1971 we would not be confronting an nuclear dragon with very little option to fight it.
---
girlfriend Buy cheap 6mm tungsten wedding ring fashion jewelry now!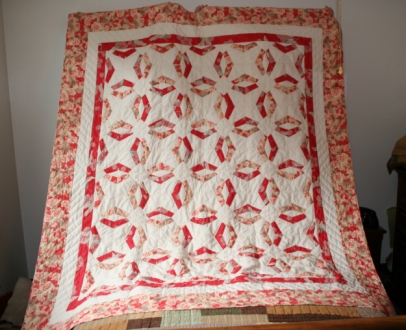 Wedding Rings
StuckInTheMuck
08-06 12:30 PM
all until the one going down hits a trampoline and the one going up hits a ceiling. Then they reverse course. The trampoline and ceiling are the visa bulletins:
Neat :)
---
hairstyles E.E. ROBBINS - Engagement and Wedding Rings - Our Blog
Wedding rings
I am begining to beleive that WAR is not the answer, even though for the past 20 odd years, they have bled Kashmir, driven certain relegion members out, making them penniless, killing some of them and their family members mercilessly, doing the same in punjab (thanks to KPS Gill that was eradicated from the core), and using India's peace meaures in the last 7 odd years to infilitrate members who have created havoc in India.
What India needs to do is strengthen internal security ('our sardar.....the chief...respectfully meant as i am a admirer of him, has done the right think by bringing in his most trusted man, PC to run home ministry....that man has been an asset in which ever position he has held....man of v.v. high integrity and honesty like our chief)
Secondly as i said before,...... the super powers also are pretty much behind India and will not make the same mistake as they have done in the past as they know that this is universal/global problem...and the doublespeak will not work...the worry is....who to talk to there...(neighbouring country)....there are so many power centres....its total chaos....so i agree we should not go for war as that could be disastrous and open a exit strategy for all the dangerous elements and give them a longer/extended life to survive..........and continue with their nonsense......globally....WHY because once the war breaks out these dangerous elements will use their deadly toys that they have been provided with thanks to some of the regional powers....who....will then step in and insist on a dialogure....peace...etc etc..
I am also surprised how sri lanka has agreed to go ahead with their cricket tour...i mean come on such a huge incident....in India....clear evidence...and to think and we sacrified a leader(possible PM) for them....STRANGE Behaviour....

Without doubt, the internal security needs to be strenghtened. That is absolutely necessary. But is that sufficient?

Why spend $26 billion yearly on defence budgets, if we are not to fire a single missile, worrying about the repercussions and what the dangerous elements will do?
Is this only to be used in another Kargil-like war? WIf the answer is yes, that at least we should reduce our defence spending and divert it to make our nation secure. There is no possibility of that happening either.

What is the probablity of another Kargil when a single terrorist attack is sufficient to throw the country into chaos?
The whole idea is to destroy these terrorist outfits. Pakistan is not doing it. Should we not do it using our own arms?
---
I had lot of hopes for skilled immigrants under the democratic majority both in house and senate. They are now slowly waning. As I see it, the democratic party in US (elsewhere except South) is now taken over by union and leftist liberalsl in the South it is hijacked by Blue Dog Democrats. I see no hope.

DailyKos is a liberal activist group, with a LOT of influence on Democrats of all hues. Why, most Senators, Congressmen, Presidential Candidates regulary start threads, discussions etc.

Go there and see that is going on. (http://www.dailykos.com/story/2007/4/30/95526/3669)

Though the discussion is mostly on H1B, there are few gems on Green Cards. This one particularly caught my mind.

Some Leavening (1+ / 0-)
Recommended by:fastwacks
While I don't dispute the overall study, it may not reflect the current market. As someone who places software engineers, I'm finding it hard to find well trained people and companies often reject them before we get to the price negotiation stage. A lot of the people we find are on H1-Bs or have green cards. We are searching in the same pools as everyone else (and with our own sources as well) so it's not like we are selecting by place of origin. So, it looks to me from admittedly annecdotal evidence that there really is a shortage of native talent.

I think a part of this is because the ranks of U.S. engineers were virtually obliterated in the last seven years by the downturn. Many of those people simply left the field. Engineers who were here from India and other countries on H1-Bs got sent home, but they quickly found jobs that were outsourced to their countries. That means that their job skills continued to improve, while people in the U.S. found jobs (if they could) at Mervins and Wal-Mart. They left the Valley in droves.

The result is that it is very difficult to find people with current skills if they have been living in the U.S. And those who would possibly re-enter the market are justifiably gun shy about moving back to Santa Clara County.

This includes a large number of women (and men, for that matter) who decided that the downturn was an opportune moment to stop working and have a baby. It's difficult to cover up a two- or three-year gap in your resume. Companies want to find people with current skills. This is partly related to another, negative, change--the unwillingness of companies to invest in their "human capital." They won't train anyone on their own dime if they can get away with not doing it.

The U.S. needs to jumpstart the local tech worker group by putting some real muscle behind the effort. That means more than job training. We have to fund internships or something that will get these people real job experience on current products.

Oh, and then there's the whole pay scale thing. Would you live in Silicon Valley on $35/hour? If you didn't have a family, then probably no problem. That is to say, if you are here on an H1-B from India, then you'd scramble to get the job. But if you have a non-working partner or more than one child, then you are probably not going to leave Nebraska for the hot lights of Redwood Shores. At least you wouldn't if you had any idea what it costs to live in Redwood City. Start by bringing a couple hundred K to plunk down on your new home--average price somewhere north of a half million.


Think, liberally.



IV should totally change its strategy; drop all activism on the legislative front. Instead, start mass campaings of letter writing to DoS, Employers, Corporations, and Yes, law makers, both Congressmen and Senators.
---
you need to touch the bottom of barrel to go on another direction, this will be the bottom of the barrel I suppose

these protectionist will realize as many H1B dependent companies virtual outsource all there jobs

well in all seriousness I don't think this bill will be passed in senate,
---